"Thank you so much...everyone I speak to agrees that you are the best builder that they've heard of when it comes to detail and follow through. I will always recommend you and I love the house!!!! It's better than expected."
Jennifer H. - Sunroc Builders Homeowner

"We keep the temperature in the home at a flat 70. In past homes I would have higher electric bills and watched the temperature regularly...I am more than pleased with the monthly utilities - Having seen bills as high as $400 a month in other homes and having less comfort. There is not a single thing I dislike about this home and love the quality of construction."
Selina S. - Sunroc Builders Customer
Scott & Shelly Willemsen, the Company owners, personally manage all construction
Scott & Shelly are Your Personal Contacts throughout the construction process
We will keep you informed of the progress of construction with continuous updates using Pictures, a personalized construction blog and On Site Meetings
We were awarded 2015 & 2016 DOE Housing Innovation Awards for two of our Affordable, Zero Energy Ready Homes!
State of Florida Certified Building Contractor CBC1259918
Located in Bradenton, Florida, We Build throughout Manatee and Sarasota Counties
ENERGY STAR and EPA Indoor airPLUS Partner
DOE Zero Energy Ready Partner ID 773
We specialize in Building Quality, Custom Homes on Your Lot or Ours
We can build a Custom Home with plans you bring us from your designer or you can choose from our custom home plans. Homes that we build are truly Custom - All plans can be modified to suit your needs and choices for interior and exterior finishes are unlimited!
We have experience in specialty construction, Structural Insulated Panels "SIPs", Zero Energy Ready Certification, ENERGY STAR Certification, Solar PV integration, and Universal Design
Our mission is to provide Sarasota and Bradenton home owners with a pleasurable experience while building their beautiful, high quality, energy efficient, and accessible, custom home.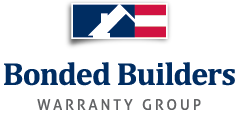 Classic New Home Warranty
Included in every Sunroc Builders Home:
The New Home Warranty from Bonded Builders Warranty Group.
Covers new home buyers for 1-year workmanship, 2-years systems, and 10-years structure.
For more info, follow this link: